The Many Uses of Print in Business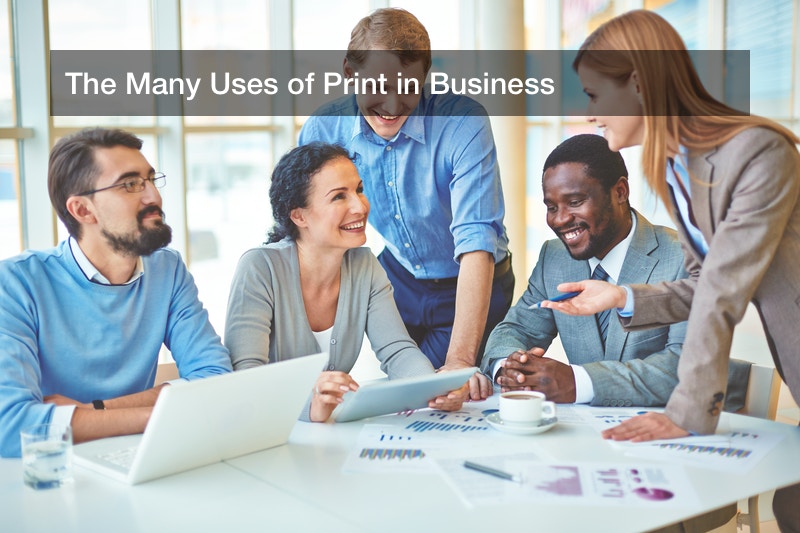 The printing industry is crucial to businesses and functions everywhere. From banners to business cards, companies utilize the work of print shops all the time. There are all kinds of services that these shops can offer to your company and below we will go over what they are and how they help you.

Business Cards
New business cards are an easy, but exciting way to add value to your company. A good business card can help you to snag new customers by making the right first impression and providing them with the information needed to follow up with you. Print shops can create custom cards for you that match the style of your business and will make you look good to whoever you pass them along to.

Banners
Banners are a wonderful way to advertise your business and what it has to offer. They can make it stand out among the other buildings and catch the eyes of potential new customers. If you're having a sale or just want to grab the attention of passerby, banners are a great option.

Brochures
Print shops can also create brochures for your company. If you want an organized, condensed list of your services or to provide other further information to customers, brochures a good way to do that. They give necessary information in a simple, digestible format, which is a good way to snag someone's attention without boring them. They're good for colleges as well as a way to present outlines of specific courses, or for museums that offer tours.

Posters
Posters are wonderful for advertising. They're large enough to make someone look twice and can fit added information such as dates or prices. Print shops can create beautiful, vivid posters for you that are sure to grab attention.

Your One Stop Shop For Paper Advertising
Print shops are your own stop shop for any kind of paper advertisement. No matter the format you are looking for they can help to create fantastic designs that will represent your company the way you want. Consider visiting one of these shops or sending them an email today so that they can help you will all of your paper advertising needs.